NORTH BERWICK

Golf Courses

Bass Rock

Town History

Origins of Golf

19th Hole
PHOTO GALLERY



East Links



West Links



North Berwick



Gullane



Tantallon Castle



Old Photographs





Accommodation



Restaurants



Best Pubs



Skeletons at Auld Kirk



Berwick Law


FAMOUS GOLFERS



Ben Sayers



Catriona Matthew



Jack Hobens



Arnaud Massy



Johnny Laidlay



Fitzjohn Brothers



Tom Dunn



North Berwick
Club Makers
Golf Professionals
and Course Architects



NORTH BERWICK
LINKS IN THE 1890s
by DOROTHY CAMPBELL


---
Golfers booked to play Gullane No.1 are invited to use the facilities at the Members Clubhouse.

Casual dress is permitted, except for the dining room and front bar from lunchtime onwards, where gentlemen must wear jackets and ties.
---
Green Fees
Gullane No.1
Round Weekday:£150
Weekend £170
---
BEST ROUTE TO THE COURSE
---
Alasdair Good
Professional Shop
GULLANE
Tel. 01620-843-111
Fax. 01620-843-090
HISTORY of the AMATEUR
CHAMPIONSHIP and TANTALLON GOLF CLUB
'The Pilgrims' Progress' - Robert Browning
Then off through Dirleton,
cool and shady, To Muirfield, Archerfield, Aberlady.
They golfed at Gullane, on 'One' and 'Two',
They played Longniddry and Luffness New.


Gullane - East Lothian
Advanced Booking Course History Views Score Card
Gullane Golf Club
West Links Road, Gullane. EH31 2BB
Secretary: Gordon Simpson
Voice: 01620 842255
secretary@gullanegolfclub.com


18th green - Gullane No.1 course
&copy Digitalsport UK


Gullane Main Street and No.1 Course
&copy Digitalsport UK

---

NORTH BERWICK GOLFERS

Willie Anderson
Robert Maxwell
Fred McLeod
Dorothy Campbell
Jimmy Thomson
Jack White
Ben Sayers

Tourist Information Centre
Library School Road
North Berwick
East Lothian
EH39 4HJ
Tel: 01620 892197
Fax: 01620 893667


Starters Box - Gullane No.2 and No.3
&copy Digitalsport UK

---

GULLANE CLUBMAKERS


12th East Course, North Berwick
&copy Digitalsport UK
14th West Links, North Berwick
&copy Digitalsport UK
History of the
Gullane Golf Courses
By Douglas Seaton
Gullane Factfile

ULLANE is a small village with a population of 1,800, surrounded by five outstanding links courses including Muirfield one of the most famous in the world. The buildings in this district give the impression of recent times, yet Gullane as a village is very old. The ruined church at the roadside, adjacent to the professional's shop, was dedicated to St Andrew in the 12th century. The last vicar of 'Golyn' Andro Makghe was deposed by James VI for smoking tobacco. Some suggest the name of the village derives from 'Guallan', Scottish Gaelic for 'shoulder' perhaps with Gullane Hill in mind. Other documents record the name as Golyn which means 'a small lake' taken from an adjoining piece of water which has since been drained.

Gullane was once the 'Malton of the North' and many good racehorses were trained here. It was often described as a pretty sight to see the horses swinging out from the stabling beside the old smiddy in the Main Street, over the common and across the hill in a long string to their training ground near Jovey's Neuk. Among other trainers and jockeys born in the village was George Dawson, father of Mathew Dawson the greatest trainer of his day. Mathews's elder brother Thomas and younger brothers John and Joseph were also racehorse trainers at Gullane and Middleham, North Yorkshire, along with Francis Quarton and William I'Anson. The Dawson family are listed in the 1841 census, as residing in Gullane on land now occupied by Stamford Hall and the Paddock east of Sandy Loan. The census includes one domestic servant Jean Dickson, and 22 stable-boys, grooms, and jockeys. Stamford Hall was named after 'Stamford' the racehorse trained by George Dawson. The patron's were Sir David Braid of Whitekirk and Sir James Boswell of Auchinleck. Gullane continued as a training ground until 1891 when the Court of Session in Edinburgh declared that several trainers had used part of Dirleton Estate illegally.

In 1650, it was recorded that the hand loom weavers from the nearby villages of Dirleton and Aberlady met over the links at Gullane for their annual golf match on Auld Handsel Monday. The old course of 13 holes, maintained partly by subscription and partly by the East Lothian Golf Club was in 1865 by voluntary exertions of the villagers lengthened to 15 holes and again in 1882 on the formation of Gullane Golf Club to a full round. There were 32 founder members and the architect for Gullane No.1 is unknown. At that time the great hazard of the 'duck pond' was removed.

The sandy links in the vicinity of the village were ideal as a habitation for vast numbers of rabbits, and were farmed as a rabbit warren at a considerable rent. The English markets were supplied with large quantities annually from the burrows on the links. The 5th hole on Gullane No.1 course is named Murray's Hill after Archie Murray keeper of the rabbit warren in 1882.

The oldest club to play over Gullane Links is Dirleton Castle Golf Club, founded in 1854.

The first tee on the original golf course at Gullane was situated on Smiddy Green, (present Children's course) which then followed the direction of the present No. 2 course over Gullane Hill. The clubmakers were based in Brighton Terrace and Saltcoats Road where they repaired the golfers clubs and sold balls. In 1890 a clubhouse was erected in East Links Road which today is the 'Old Clubhouse Inn'. D. McEwan & Sons, the clubmaker from Musselburgh was one of the earliest to have a timber workshop on Templar Place.

The golfers accessed the village from Drem Station, a walk of 4 miles. The railway stations at Gullane and Aberlady opened in 1898 and the 'Saturday Special' carried the golfers. That year a second course was proposed and Willie Park Jnr. was employed to design and supervise the laying out.

The following year William Logan was appointed greenkeeper when a second course was opened on 14th July 1900, taking up seven holes of the Old Luffness course. The interest was such that the holes were listed in the Glasgow Herald.

In 1908, both courses were lengthened, and that year Logan with a team of 30 men constructed a third course, opened for play in 1910. The early maintenance was carried out by horse drawn mowers until the first agricultural tractors appeared in East Lothian in the 1920s. The practice of grazing sheep on the links at Gullane continued until 1956.

The first professional to be appointed to Gullane Golf Club was Harry Gullane from North Berwick. In 1894 he represented the club in the professional tournament to celebrate the opening of Luffness New Club. Harry Gullane emigrated to America and finished seventh in the US Open in 1899.

The largest meeting at Gullane took place on 20 August 1892 when a group assembled at a tournament organised in connection with a bazar held to wipe off a debt on the new church. The winner of the scratch prize was Alex M. Ross residing at Hill House, Gullane. The previous day saw a successful tournament over Gullane in which twenty-seven ladies took part the round consisted of 12 holes. Miss L.J. Lugton a local player won the first scratch prize with an excellent 64 the next best being the sisters Miss Florence Anderson, 67, and Miss Blanche Anderson 68 with Miss Ethel McCulloch 69.

Behind the Smiddy door there was a large collection of clubs and irons and the way they were indiscriminately loaned out you could say they were like the links 'common'. Gullane was among a number of Clubs who contributed to the purchase of the Amateur Championship trophy. The Visitors Clubhouse was first opened in 1993 and redeveloped in 2021 when a new practice area was built on the 18th green on Course No.3.

William and Charlie Davidson apprenticed as clubmakers with Douglas McEwan at Gullane before starting their own business W & C. Davidson in 1895. They worked from a property named Temple Croft, at the corner of Saltcoats Road and Templar Place which was demolished to may way for the present building. Alex Aitken a clubmaker from Edinburgh was the first to have a golf equipment shop in Brighton Terrace.
Booking:
Tel 01620 842255
Fax 01620 842327
He followed the Davidson brothers living in Temple Croft. When the Gullane Ladies Golf Club was established in 1904, they rented a large shed in Saltcoats Road belonging to Alex Aitken as their first clubhouse. James Litster, son of Alexander Litster, head greenkeeper at Gullane lived with his parents in Mayday Cottage which was demolished to make way for the present Mayday where the Club Secretary now resides. Jack Litster was a greenkeeper at North Berwick and with his brothers Charlie and Alex they were members of Dirleton Castle Golf Club. Jack Litster sailed for America in 1897 and was appointed head pro at Philadelphia Cricket Club, Chestnut Hill, PA.

The Fitzjohn brothers, Edward, Valentine, Herbert and Frederick, sons of George Fitzjohn, the Clubmaster at Muirfield, joined the professional ranks in America. In 1898 the brothers were the first pros to be appointed to Bon Air Golf Club, Augusta, GA (later Augusta Country Club).

In 1899 they moved to Springfield, New York and worked as Club and Ball Makers at Otsego Country Club. Val Fitzjohn was a member of Dirleton Castle Golf Club, winning the Wotherspoon Medal in 1897 and two years later he finished third in the US Open at Baltimore.

Jack White the professional at Sunningdale and Open Champion in 1904, moved to Gullane in 1926 and started a clubmaking business in the property next to the present professionals shop and later in a two storey building (now demolished) in Goose Green Mews. His first apprentice was W. J. 'Bud' Russell, son of Sandie Russell, the starter at Gullane No.1 course. Bud Russell emigrated to Australia in 1930 and was appointed pro at Barwon Heads Golf Club, Victoria where he remained for 57 years. Another apprentice, Hugh Watt became professional at Barnton, before being appointed to Gullane Golf Club in 1951. White opened a successful golf equipment shop at 2 Rosebery Place, Gullane.

Although each course at Gullane has a number, the holes have fascinating names such as Thucket Knowe, Murray's Hill, Roundel, Maggie's Loup, Kirklands and Queen's Head. Gullane No.1 opens with a modest par 4, then the course meanders up the hill to the 379 yard 2nd (Windygate) and as the name suggests is often out of reach in two. The 3rd site of the racecourse in 1799 which is a straight gallop covering 496 yards. The 5th and 6th continue the climb to the summit at the 'Whim' until the 7th which Bernard Darwin, the distinguished writer described as " One of the best views in golf - atop of Gullane Hill."

The downhill drive to the 7th, like the 17th affords the golfer panoramic views over the Lammermuir Hills and Firth of Forth. It was here on 19th July 1795 on a spot called the 'Yellow Mires' that four unfortunate soldiers of the regiment of Grant's Fencibles were condemned to be shot for mutinous conduct. Two of them were pardoned and two were shot in the presence of a large crowd.

From the cliff top, Gullane Point can be seen known as Jovey's Neuk after Jehovah Gray who lived in a stone cottage west of the Hummel Rocks. It was on the small sandy bay that Cadell's barges were beached and loaded with ironstone hewn from the headland then taken up river to be smelted at the Carron Iron Works at Falkirk. Gray was Cadell's caretaker and shared his lonely cottage with a parrot brought back from his days as a sailor serving in the army overseas. Legend also has it that he supplemented his earnings from smuggling.

A highlight on the back-nine is the Par 5, 15th 'Pumphouse' a testing 537 yard dogleg with a fearsome sloping green. It was to the back of this green that Mildred 'Babe' Didrikson Zaharias hit an amazing driver and 4 iron on her way to winning the Ladies' British Amateur Championship in 1947. Gullane No.1 has hosted both the British Boy's and Youth Championship, Scottish Stroke Play and British Ladies Open and many other international competitions.

A feature of Gullane No.2 is the quality of it's short holes, particularly the 11th and has also hosted the qualifying rounds for the Open Championship. Gullane No.3 is a hidden gem, it maybe shorter but it matches 18 tough but fair links holes with some of the best views over Gullane Hill. The holes vary from the stunning seventh, with an elevated tee giving views across the bay, to the quirky Par 3, 15th - sharp downhill giving the player a choice between a high holding 8 iron at the stick or a bump and run all the way down the slope. A underplayed, undervalued course which delivers sheer pleasure for beginner and low-handicapper alike.

A.S. (Sandy) Flockhart won the Scottish Amateur Championship in 1948 as a member of Gullane Golf Club. He represented Scotland in the Home Internationals in 1948-49 and was Lothians Champion in 1947. Moria Milton (Paterson) won the Ladies British Open Amateur Championship in 1952 while a member of Gullane Golf Club. Also that year she played in the victorious GB&I Curtis Cup team at Muirfield.
<! post.html>
Course Record
Pro 60: Brandon Stone 2018
Am 65: Adam Davidson 2002
The present members clubhouse was completed in 1928 to provide facilities for both Gullane Golf Club (1882) and Gullane Ladies Golf Club. The Ladies Club was formed in 1904 and remains to this day an independent club, one of only four such in Scotland. Reid Jack a member of Gullane G.C won the Amateur Championship in 1957.

The visitors clubhouse was opened in 1993 by Ryder Cup captain Bernard Gallacher and the property was remodelled in 2021. The short game area was developed from the old 18th green on course No.3 now converted into a par-3, having been used as a practice area during the club's staging of the Scottish Opens in 2018 and the men's event in 2015. James Edwards architect at Edwards Design International (EDI) with the input of the course manager Stewart Duff. The construction work was carried out by the renowned shaper firm Conor J. Walsh.

The oldest club in continuous existence at Gullane is Dirleton Castle Golf Club, founded in 1854. A traditional artisan golf club which does not own a clubhouse but has succeeded in offering golf and fellowship at a realistic cost to its membership. Dirleton Castle took part in the first National Foursomes Tournament which was instigated by Prestwick Golf Club in 1857. The clubs invited to take part were Musselburgh, North Berwick, Perth, Carnoustie, Blackheath, St Andrews and Leven. The tournament took place on 29th July at St Andrews when Montrose, Bruntsfield, Dirleton Castle and Innerleven were also invited as were Panmure and the Hon. Company but they scratched.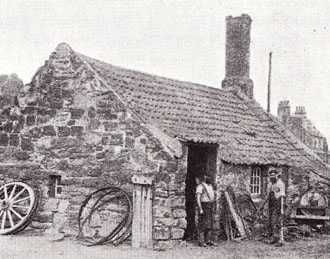 The Dirleton Castle team comprised of William Carse from Prestonpans and Robert Bertram a baker from North Berwick. The following year the inter-club competition took the form of an individual matchplay tournament.
This subsequently led to the formation of the Amateur Championship in 1885 when 26 clubs, 5 of them from East Lothian, subscribed to the trophy. The Scottish Amateur Championship was originally played for among the blue-blooded fraternity and a closed shop to artisans. The competition played over a week precluded the local tradesmen from taking part. This was to change and in 1925, Thomas Dobson a member of Dirleton Castle won the Scottish Amateur Championship.In 1927, Dirleton Castle Ladies Club played their competitions over Gullane No.3 course.
The Professional Golfers Association held their annual meeting in Gullane Village Hall on the evening of Saturday 28th June 1935, following the final round of the Open Championship at Muirfield. Presiding was Henry Cotton and among the topics raised was a question from George Duncan regarding when assistant professionals would be eligible to play in major tournaments.
Gullane was one of the final qualifying courses when the Open Championship was played at Muirfield. In 2002, Andrew Coltart qualified at the neighbouring Luffness New course where the casualties included Ian Poulter, American pair Jay Haas and Mark Brooks and Australian Brett Rumford. At that time the unknown Charl Schwartzel also missed out at Gullane.
SCOTTISH OPEN 2015 - Gullane Golf Club
Gullane hosted the Aberdeen Asset Management Scottish Open in 2015. Some changes to the course were carried out by leading course architects Mackenzie & Elbert. The approach to the eighth green has been raised at the back, the short ninth has a new back tee and the tenth also has a new back tee. The layout will be a composite course starting at the second hole of Gullane No.1 then following the layout of the main course up to the 14th. Players would then play two holes from Gullane No.2 the seventh and the eighth, before returning to Gullane No.1 for the 15th and 16th ( the 16th and 17th of the composite) before finishing off on the 18th. The existing 18th on Gullane No.1 was lengthened to 436 yards with a new tee being put in halfway up the hill on the left of the 17th fairway. The course measured - In 3,515 yards Par 35, Total 7257 yards Par 71. The competition in 2015 was covered by media throughout the world and this was the first European Tour event to be broadcast live to millions in the United States of America by TV network NBC.
The winner of the 2015 Scottish Open was Rickie Fowler whose late surge in the final round edged out fellow American Matt Kuchar and Frenchman Raphael Jacquelin. A delightful 57 degree wedge to within a couple of feet on the 18th set Fowler up for a third birdie in the last four holes. With a closing 68 for a 12-under-par 268 total the 26-year-old Californian pipped Matt Kuchar (68) and Raphael Jacquelin (70) by a shot.
'Shot Of The Year' Rickie Fowler's wining sand wedge to the 18th at the Scottish Open in 2015 was voted 'shot of the year' at the Scottish Golf Awards 2016. You can also experience the same shot from 109 yards while playing Gullane No.1 course.
In 2021, Gullane will host the Scottish Women's Amateur Championship for the eighth time. The East Lothian venue first held the championship in 1908 five years after its inaugural staging. The Gullane club has hosted the event on a further seven occasions, the last of which was in 1994 when the trophy was claimed by Catriona Matthew now an honorary member at the club. The championship will take place from June 3-6 with two rounds of stroke play over the No.1 and 2 courses before qualifying for the match play stages.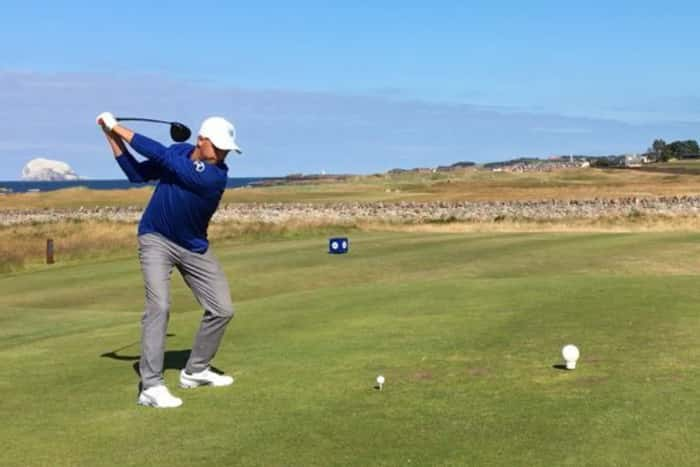 Rickie Fowler driving from the 16th tee on the West Links, North Berwick - 7th July 2018
SCOTTISH OPEN 2018 - Gullane Golf Club
South African Brandon Stone stormed to a four-shot victory in the Aberdeen Standard Investments Scottish Open at Gullane in July 2018. Stone, a 25 year-old from Rustenburg had a golden chance to create history by recording a first ever 59 on the European Tour but missed a birdie putt from eight feet at the last. His closing 60 was enough to break the Gullane course record.
Englishman Eddie Pepperell had the led for much of the final day but had to settle for second spot on 16-under-par. Sweden's Jens Dantorp finished joint third alongside South African Trevor Immelman and American Luke List on 15-under-par. On Saturday afternoon Brandon Stone visited the Jack White Hickory Golf Shop at 37 Main Street, Gullane. Brandon went to college at the University of Texas and in the shop there was a beautiful set of burnt orange untreated leather-gripped hickories. Brandon said he was chipping in the garden all week with his hickory clubs. " I think that might have been helping me because that hickory wedge has got zero bounce on it, so the moment you get a little bit of bounce you feel like you can conquer the world."
LADIES SCOTTISH OPEN 2018 - Gullane Ladies Golf Club
Thailand's Ariya Jutanugarn shot a final round 66 to win the Ladies Scottish Open at Gullane by one stroke. The 22-year-old held off Australia's Minjee Lee who matched Jutanugarn's five-under par final round. Jutanugarn and Yang climbed to the top of the Ladies Scottish Open leader board despite finishing Saturday's third round over par in gale force winds and heavy rain when none of the top seven pairings where below par. Tiffany Joh who held a three shot lead on Friday dropped nine stokes on Saturday falling back to four-under. US Open champion Jutanugara the first Thai player - male or female - to be ranked world number one, will now reclaim that spot. South Korean Amy Yang who was tied first overnight with the woman from Bangkok, had to settle for a tie for fifth place after a round of 72.

GULLANE CLUBMAKERS & PROFESSIONALS
---


ARCHIE BAIRD The Heritage of Golf Museum, Gullane, East Lothian.
---
Archibald Campbell Baird born 28th September 1924 in Edinburgh, son of Archibald William Baird. The family resided at 40 York Place, Edinburgh and Archie qualified as a veterinary surgeon becoming the fourth generation of his family to do so. Archie attended Watson's college before moving to Dollar Academy. He married Sheila Park the great granddaughter of Willie Park Snr. the first winner of the Open Championship and the finest player of his generation to design golf courses and craft clubs. Archie began to collect long-nose clubs marked 'W. Park, Musselburgh' and acquired a collection of books so that he could learn more.

Decades of collecting while running his city centre veterinary practice resulted in a vast array of memorabilia. When he retired he moved to East Lothian and joined Gullane Golf Club and became the club's captain (1976-78). Archie was granted the use of a small annex on the side of Jimmy Hume's Pro's Shop (former Post Office) which he converted into a private museum 'The Heritage of Golf Museum' opened in 1980.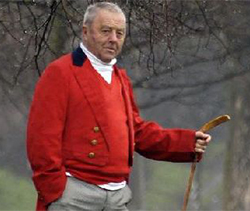 "The Scottish Woolen Traders returned from Holland with the Dutch game which they played among the dunes at St Andrews, Dunbar and North Berwick." According to an article published in Golf World in 2011. Archie was always keen to discuss the Dutch game played before the Scottish game going back to 1300. There is no mention of golf in Scotland before 1450 and Archie said the Dutch neither developed the game nor did they keep it going. It died out totally in 1700 because they couldn't make good clubs, the shaft was hazel which was far too whippy and they had no hardwood so the heads were made of lead. Archie has a club head made about 1680 and found in Amsterdam harbour. They did not require to hit the ball a long way because they played on the ice with a stake. The Scottish wool merchants regularly sailed to the Low Countries and picked the game up.
For many years Archie resided with his grandfather who died and Archie (aged 16) and his brother Roger (aged 12) emigrated to America. They sailed from Glasgow on the S.S.Cameronia and arrived in New York on 19th October 1940. The ship's manifest listed their contact as Robert H Clarkson, Santa Fe. New Mexico. Archie attended the Dona Andrew State College of New Mexico for two years and was drafted into the US Army, He returned to Scotland in 1943 and attended veterinary college. In 1954 he took over the remains of his father's practice which his mother had going with locums. Archie played golf on the Braid Hills and Portobello, he also joined the Honorable Company of Edinburgh Golfers at Muirfield in 1960.
Archie was often invited to be guest speaker and talk about his collection of golf memorabilia and he took great delight in handing round his featheries, gutta balls and hickory clubs. His collection has charmed visitors and historians from all over the world. Archie resided with his wife Sheila in 'Greyfriars', Main Street, Aberlady, East Lothian. He died in 2019 in Edington Cottage Hospital, North Berwick, aged 95 years.


HUGH W. CUNNINGHAM Clubmaker, Gullane, East Lothian.
---
Hugh Watt Cunningham born 21st April 1875 at Saltcoats, Gullane son of William Cunningham, ploughman and his wife Lilias Watt. H.Cunningham was a member of Dirleton Castle Golf Club wining the Wotherspoon Medal in 1898 and the following year he was part of the winning team in the Wemyss Country Cup, the oldest foursome competition in the world. Hugh was appointed professional at Windermere (1898-1902) and then at Letchworth (1905-1907), before joining Dewsbury & District (1907-08).


CHARLES DAVIDSON Clubmaker, Gullane, East Lothian.
---
William Davidson (b.1857) and his brother Charles Davidson (b.1859), were born in Pencaitland, East Lothian the illegitimate sons of Janet Davidson. They resided with their grandmother Isabella Davidson before moving to Laburnum Cottage, Gullane where they apprenticed as golf clubmakers with Douglas McEwan. The brothers started their own business W & C Davidson in 1895 working from a property named Temple Croft at the corner of Saltcoats Road and Templar Place in Gullane. Charlie Davidson continued the clubmaking business in Downie Buildings, 13 Millhill, Inveresk and in 1901 he resided at 39 Eskside South, Musselburgh. In 1905 William lived at 22 Rothsay Place, Inveresk, then 41 Hercus Loan and in 1920 at North High Street, Musselburgh.


ROBERT FISHER Clubmaker, Gullane, East Lothian.
---
Robert Fisher born 6th September 1878, son of Alexander Fisher, stonemason and his wife Catherine Darge. Robert served a five year apprenticeship as a clubmaker before starting a clubmaking business in Briar Cottage, Templar Place, Gullane from 1905-1938. He entered the Open Championship at Muirfield in 1906. Robert and his brother Thomas D. Fisher were members of Dirleton Castle Golf Club and their names are inscribed on many of the Club medals. Robert continued to give lesson at Gullane until his death in 1947.

Robert's younger brother Thomas (b.1883) trained as a blacksmith in the Smithy in Brighton Terrace, Gullane. His brother Alexander Fisher (b.1886) apprenticed as a joiner with J & R Hay in Gullane and the family resided in Briar Cottage. Alexander emigrated to America in 1914 and moved to E.79 Street, Cleveland, Ohio. In 1926 Alexander was appointed greenkeeper at the Congressional Country Club, Bethesda where he remained until 1945. Robert occupied Brair Cottage until 1938 before moving to Links Cottage in Templar Terrace, Gullane.


EDWARD, HERBERT, FRED AND VAL FITZJOHN Mohawk Golf Club, NY
---
Herbert (b.1870), Frederick (b.1871), Edward (b.1874) and Valentine Fitzjohn (b.1878) were born in Edinburgh sons of George Fitzjohn, a Sergeant in the Edinburgh City Police and his wife Grace Willonghby. In 1880 the family moved to Musselburgh where their father George Fitzjohn was appointed clubmaster and steward to the Honorable Company of Edinburgh Golfers. In 1891 the family moved with the Honorable Company to their new location at Muirfield in East Lothian. Ed and Herbert worked as clubmakers probably with James H. Hutchison clubmaker to the Honorable Company in his workshop situated beside the first tee on the West Links at North Berwick. During this period 12 year old Valentine Fitzjohn was a licensed caddie at North Berwick.

Ed and his older brother Fred Fitzjohn played in the 1892 Open Championship at Muirfield. Ed worked as a clerk and entered as an amateur, while Fred carded a disastrous 105 in the first round. The following year Ed joined the professional ranks and was invited to take part in the tournament to celebrate the opening of Luffness New Golf Club in 1894.

Their father died in 1895 and their mother Grace Fitzjohn continued as stewardess at Muirfield. In 1896 Herbert was appointed to Stratford-On-Avon Golf Club. Fred emigrated to America in 1896 working in Pennsylvania. Valentine remained at home and was a member of Dirleton Castle Golf Club when he won the Wotherspoon Medal in 1897. Later that year Val and Ed sailed for America and were appointed to Ardsley Golf Club, NY.

Valentine Fitzjohn

In September 1897 Val Fitzjohn defeated John Shippen, the first black American golfer in a 36 hole match at Ardsley. The report in the New York Times described him as the 'colored lad'. In December 1897 a tournament was organised at Lakewood Golf Club with prizes worth $150, and featured the largest gathering of North Berwick caddies on American soil, including Harry Gullane, Robert M. Thomson, Willie Anderson, Jamie Campbell, Willie Collins, James Litster, John Forman and Tom Harley from Aberlady. The tournament was played on New Years Day 1898 when the 'negro' John Shippen also took part and Val Fitzjohn defeated his brother Ed at the first extra hole to lift the first prize of $75.

In the winter of 1898 the Fitzjohn brothers traveled south and were the first pros to be appointed to Bon Air Golf Club, Augusta, GA (later Augusta Country Club). In 1899 the brothers moved to Springfield, New York and worked as Club and Ball Makers at Otsego Country Club, part of the prestigious Otsego Hotel in Coopertown NY. In 1899, Val Fitzjohn (Otsego) finished second equal in the US Open at Baltimore, won by Willie Smith.

Frederick Fitzjohn

Fred Fitzjohn emigrated 1896 and was appointed golf instructor at Otsego Country Club, Springfield, New York. In 1901 he signed up to the famous Mohawk Golf Club in Schenectady NY. Fred branched out on his own in Montgomery County NY, before moving to Detroit, where he worked freelance as an instructor and clubmaker from his home at 146, Harrison Street. Fred played in the US Open in 1899 at Baltimore. Fred died 8th September 1920.

Edward Fitzjohn

Edward 'Ned' Fitzjohn emigrated in 1896 and travelled to Chicago. In 1901 he joined his brother Valentine at the Mohawk Country Club and in 1905 he moved to Hillendale Golf Club, Maryland. In 1915 he was appointed golf instructor at Albany Country Club and resided with his wife Olive in the town of Guilderland, NYC. Ed Fitzjohn played in the US Open in 1899 and 1901. He was employed as Caddie Master at Albany before retiring in 1944. Ed Fitzjohn designed clubs and applied for many patents in colaberation with Elmer A. Stanton a resident of Oneida, Madison.
| | | |
| --- | --- | --- |
| | | |


ROBERT FORTUNE Conneaut Country Club, Ohio.
---
Robert Barrie Fortune born 1893 in Haddington Place, Aberlady son of Thomas Fortune, a groom and his wife Isabella Barrie. He learned to play golf over the Kilspindie course where the members of Aberlady Working Men's Club were allowed to play. He emigrated to America in 1922, and shared the voyage with Henry Gourlay a clubmaker from St Andrews and Robert Bathgate a general engineer from North Berwick who listed his friend as James C. Wilson, head golf professional at Tucson Golf Club, Arizona. Bob Fortune was appointed golf pro at Conneaut Country Club, Ohio where he was joined by Bruce and John Heatly from Dunbar. Bob Fortune moved to Greenville Country Club, PA in 1925 and regularly wintered at Ocala Country Club in Florida. In 1927 he was appointed head pro at Titusville Country Club, PA. In 1940 he was a self-employed golf professional at 706 West Main Street, Ashtabula, Conneaut, Ohio.


J.H.GILLESPIE Dirleton Castle Golf Club
---
J. H. Gillespie was Captain of Dirleton Castle Golf Club (1880-1884). He was the son of Sir John Gillespie of Edinburgh and learned to play golf at the age of ten at Leven in Fife. He attended Edinburgh Academy and St Andrews University and held a commission in the Royal Company of Archers, the Queen's bodyguard. He became captain in the Midlothian Volunteer Artillery and joined the Honourable Company of Edinburgh Golfers in 1873. He was also a member of the Royal & Ancient Golf Club, Luffness Golf Club, East Lothian Golf Club and, Gullane Golf Club. J. H. Gillespie was the proprietor of orange groves at Sarasota and his company Plant Systems owned two hotels in Florida 1898. He was captain of Kissimmee Golf Club, member of Jacksonville Country Club and captain of Tampa Bay Golf Club.


JIMMY HUME Gullane Golf Club.
---
Jimmy Hume severed his apprenticeship as a clubmaker with Hugh Watt at Gullane. He then moved to various courses including Beaconsfield, Harewood Downs and Royal Jersey. Jimmy Hume followed Harry Busson as professional at Formby Golf Club. Busson moved to Walton Heath where he made persimmon clubs for Tom Weiskopf and Nick Faldo when persimmon was in fashion.Hume returned to Gullane as head professional in 1975. Jimmy played in nine Open Championship's with his best finish in 1967 at Royal Liverpool when he was just one shot off the lead through the first two rounds. In those days the final was played on a Saturday and Jimmy had to travel back to his club to organise the members Saturday medal before returning to Hoylake. He scored 80 in the final round and finished tied for 29th place. Jimmy remained at Gullane for over thirty years and gained a reputation as an outstanding teacher of the game. He was a major influence on the career of Catriona Matthew in her formative years. When Jimmy retired he was reinstated as an amateur and became a full member of Gullane Golf Club. He died in February 2013 while walking his dogs over his beloved links.


WILLIAM JOLLY Independence Country Club, Kansas.
---
In 1923, William Jolly was a greenkeeper living at the Old Manse, Dirleton. At the age of 22 years he emigrated to Saint John, Brunswick, and in 1926 he moved to Independence Country Club, Independence. Kansas.


JAMES LANGLANDS Short Hills Country Club, Illinois
---
James Langlands Jnr. born in Musselburgh in 1894 son of James Langlands Snr. a fishmonger living at 11 Fisher's Wynd, Musselburgh. The family moved to St Ann's, Gullane where James Langlands Jnr apprenticed as a greenkeeper. In 1912 he joined his brother George Langlands in America and was appointed greenkeeper and professional at Weequahic Park Golf Club, Newark the oldest public course in New Jersey. In 1923 Langlands return to Scotland for the winter and sailed back to America on S.S.Cameronia accompanied by fellow golfers Bruce Heatly from Dunbar, and Frank Hobens from North Berwick. In 1925 he was golf pro at Short Hills Country Club, East Moline, Illinois and in 1928 James Langlands moved to Madison County Club. Madison, Connecticut. During WW2 he worked for the Baker Co. manufacturing platinum in their factory on Murray and Austin Streets in Newark.


JIMMY LINDSAY Oak Park Country Club, Chicago, USA
---
James Lindsay born 27th November 1885 in West Barns, son of Joseph Lindsay a railway signalman and his wife Paulina Richardson. He moved with his parents to Gullane where his father was the Station Porter. Jimmy apprenticed as a plumber and lived with his family at 6, Hopetoun Terrace, Gullane. In 1913, he emigrated to America where his contact was James and Maggie Craig at 2857 N 28th Street, Philadelphia. Jimmy was appointed pro at Keokuk Country Club, Iowa and in 1914 he moved to Audubon Country Club in Louisville, Kentucky.

Jimmy returned to Scotland in 1914 to visit his parents living at The Cairn, Aberlady. The following year they moved to Broxmouth Estate, West Barns, and Jimmy sailed back to the USA on the Lusitania. Lindsay was appointed first pro at the nine-hole course at Oneonta Country Club, Rye (NY). Jimmy was also an outstanding groundsman and assisted the former British and American Amateur champion Walter J. Travis to layout the course for Westchester Country Club (West Course), Rye, NY.

Lindsay served with the Canadian Forces in the later part of WW1 and in 1919 he returned to America listing his friend from North Berwick, Robert M Thomson, pro at Montclair as his contact. Jimmy returned to his post as pro at the Jamaica Country Club on Long Island. In March 1920, Lindsay moved with his wife Jean and son Joseph to Illinois where he was appointed golf instructor at Oak Park Country Club in Chicago. In 1921 he was joined by Tom Dickson from North Berwick as his assistant and the following year Tom's brother Alex Dickson joined them. In 1923 Dave Cairns arrived from Dunbar and was later appointed head pro at the neighbouring Brookwood Golf CLub in Oak Park.

Lindsay remained at Oak Park Country Club until 1928 and returned to Scotland permanently in July 1931. He was a licensed professional at St Andrews and resided with his family at 108 North Street. Jimmy Lindsay died 20th February 1950 aged 64 years.


JAMES LITSTER Forest Hills Golf Club, Wisconsin.
---
James Litster born 17th September 1871 in the village of Gullane, son of Alexander Litster, head greenkeeper and his wife Alison Cunningham. The family lived in Mayday cottage (present Secretary's residence) in West Links Road. Jack was a greenkeeper on the West Links at North Berwick and assisted Tom Anderson to layout the extended course in 1895. The Green Committee gave Anderson £5 and Litster £1 in recognition of the way the work was carried out. A month later Litster's wages were increased to 25/- per week.

Jack and his brothers Charlie and Alex were members of Dirleton Castle Golf Club and Jack and Charlie represented the club in the four-man Wemyss County Cup team in 1894. Alex Lister was the beaten finalist in the first two Haldane Cup competitions and was appointed head greenkeeper at Gullane in 1896.

Jack Litster sailed to America on 21st April 1897 and eight days later arrived in New York. He was appointed head pro at Philadelphia Cricket Club, Chestnut Hill, PA (1897-99), then greenkeeper at Piedmont Golf Club, Peachtree, GA (1900) and Overbrook Golf Club at Wynnewood, PA (1901-05).

Within months of his arrival in America Jack Litster joined the largest gathering of North Berwick former caddies at an Open Tournament at Lakewood, New Jersey in December 1897. The event was played over the nine-hole course at Ocean County Hunt and Country Club which became Lakewood Country Club in 1900. Val Fitzjohn, also a Gullane lad won the professional tournament while Jack Litster finished fourth equal and shared the $150 prize money. The field included Robert M. Thomson, Harry Gullane, Willie Anderson, Jamie Campbell, Tom Harley, Ed Fitzjohn and Harry Reddie. This was the first time they had been together for two years and the Hogmanay party at the Lakewood Hotel in 1898 would have been a very Scottish affair.

When Jack was at Philadelphia Cricket Club he regularly played Bernard Nicholls, pro at Philadelphia Country Club in home and home exhibition matches. In 1898, James Litster entered the US Open Championship at Myopia Hunt Club, Massachusetts and finished fourteenth. In 1901, Litster played in the Hollywood Open Tournament in New Jersey and partnered Jamie Campbell from North Berwick in the fourball competition. During the last nine-holes of the round they equaled the course record 38 strokes and shared the $50 third prize money. Jack qualified for the final round of the main event which was won by Willie Smith. Also playing from North Berwick were George Thomson, Jack Hobens and Willie Dunn Snr. Litster laid out the course at Ridley Park Golf Club in Philadelphia.

In 1909, Litster travelled north to play in the Western Open at Skokie Golf Club, Illinois. The day before the tournament started a team led by Willie Anderson defeated Fred McLeod's team for prize money put up by the host club. Willie Anderson won the Western Open title that year for the fourth time. At the age of 65 years Jack Litster was still teaching golf at La Crosse, and living with his wife Mary.


ROBERT T. PLAIN Gullane Golf Club.
---
Robert Thomson Plain, born 60 New Row Tarnent in 1901, son of Andrew Plain a Coal Miner and his wife Margaret Thomson. Robert was a member of Dirleton Castle Golf Club and a winner of the Haldane Cup (1919), Wotherspoon Medal (1920, 1923, 1932, 1934) and the Watson Cup (1921, 1923). He married Alice McCormack and they lived at Lodge Cottage, Gullane in 1924. He joined the professional ranks in 1914 and gave golf lessons on Gullane Links until he retired in the 1960s. He suffered from Mental Health issues and died in Haddington in September 1964. His brother David Plane was a licensed caddie at North Berwick in 1903.


ANDREW M. RITCHIE Luffness Golf Club, East Lothian
---
Andrew Meikle Ritchie born 23rd December 1872 at 92 High Street, Linlithgow, son of George Ritchie, agricultural labourer and his wife Annie Meikle. The family moved to East Lothian and resided at 2 Free Church Property, Gullane when Andrew was appointed head green keeper at Luffness Golf Club (1905-1911). He married Jane Vair Ritchie in 1899 and they resided in Luffness Old Chit House.


ROBERT G. ROSS Gullane Golf Club, East Lothian
---
Robert Gillies Ross born 1870 Ormiston, East Lothian son of James Ross, a gardener and his wife Robina. Robert moved with his parents to the Gardener's House, Muirfield, Gullane where he apprenticed as a greenkeeper. He was appointed professional and greenkeeper with the Merchants of Edinburgh Golf Club (1907-12). Robert's father-in-law John Huggan was his assistant and the family resided at 40 Craighouse Gardens, Edinburgh. Robert became a member of the Professional Golfers Association and was engaged as professional at Scotcraig Golf Club (1912) and later he moved to Monifieth, Angus where he died in 1946 aged 76 years.
---


FORBES M.THORNTON Bellevue Golf Club, Boston.
---
Forbes Thornton was born in Gullane in 1902, son of Charles Thornton, a House Painter and his wife Isabella McGillivray. The family lived at 5 Lammerview Terrace, Gullane. Forbes joined Dirleton Castle Golf Club winning the Patron's Medal in 1921. At the age of 22 years he emigrated to America and was appointed golf professional at Bellevue Golf Club, Melrose, Boston. In 1925 he moved to the nine hole course at Rockdale Country Club, Miami FL.


HUGH WATT Gullane Golf Club, East Lothian
---
Hugh Watt apprenticed as a clubmaker with Jack White in Gullane before being appointed professional at Barnton. In 1951 Hugh Watt joined Gullane Golf Club and converted the former Post Office into the present pro's shop. Stuart Davis was his assistant before moving to South Africa in 1958. David Huish followed as Watt's assistant in 1959 and he won the Scottish Assistants' Championship in 1965. Huish was professional at Hamilton G.C before being appointed to North Berwick New Club in March 1967.

Hugh Watt had two brothers, Jimmy who became professional at West Kilbride Golf Club from 1951 until his death in 1978 and Tommy Watt who was appointed head greenkeeper at Gullane in 1980. Jimmy Hume severed his apprenticeship as a clubmaker with Hugh Watt at Gullane. He then moved to various courses including Beaconsfield, Harewood Downs and Royal Jersey before returning to Gullane as head professional in 1975.

James H. Watt (1922-1978)

James Horsburgh Watt born 27 June 1922, Saltcoats Gardens, Gullane son of Hugh Watt, market gardener and his wife Elizabeth Cram. Jimmy Watt joined the professional ranks and was with Willie Watt at Epsom until he was appointed professional at Stoneham Golf Club, Southampton. Jimmy was involved in a car accident and lost his right arm. He eventually left Stoneham to join Arthur Lees at Sunningdale taking over running of his shop. Fair-haired Jimmy Watt won the one-armed championship in 1949, the putting and long distance driving championship, as well as playing for Scotland in their international match.

Jimmy Watt was invited to be assistant to the former Ryder Cup player Jimmy Adams at Wentworth Golf Club. In 1950, twenty-eight year old Watt was appointed head pro at Baberton Golf Club, Juniper Green, Edinburgh. In 1951 Watt was appointed assistant to Jimmy Adams at Royal Sydney Golf Club in Australia. On 13 February 1952, Jimmy Watt sailed to Australia with his new wife Patricia Tait and the Adams family where they shared a house at Rose Bay in Sydney.

They arrived in Australia on the RMS.Mooltan and left the ship in Adelaide and made the last stage of their journey to Sydney by air. They were invited to play in the £2500 McWilliam's Wines golf tournament and the sponsor arranged the air trip to Sydney to give the British pros additional time to get used to Australian playing conditions. The McWilliam's Wines tournament was played on 27 March on the Kensington course of the Australian Golf Club and among the competitors were Dai Rees, Harry Weetman, and Max J Faulkner. Jimmy Adams and Jimmy Watt qualified for the final stages and the winner was Norman Von Nida, the Australian PGA Champion.

On Wednesday 30 July 1952 the Brisbane Telegraph reported under the headline 'Another golf pro leaves' the article continued 'Within five months of their being installed into what has always been considered the plum professional jobs in Australia, two British golfers Jimmy Watt and Jimmy Adams have preferred to pull up sticks and go back to Britain. Watt will leave in a week and Adams later in the year. Both have left the Pros shop at the Royal Sydney Club dissatisfied apparently with their lot at this posh establishment, which boasts a membership exceeding 3,000. The Australian PGA was concerned they were loosing their good pros and interest in golf was declining, stating that in Queensland the second best pro is living outside the game and teaching at weekends.

Jimmy Watt returned to England in July 1952. Adams who was originally from Troon, had accepted the professional post at Royal Mid-Surrey Club (1953-1969) and remained with Royal Sydney until the end of the year. Watt carried on as pro at Royal Mid-Surrey until Adams returned to Britain in January 1953.

Jimmy Watt was appointed professional at West Kilbride Golf Club. Watt died in West Kilbride in 1978 aged 55 years. The James Watt Trophy is contested annually among the juniors at West Kilbride Golf Club, something the Watt family would have been proud. Jimmy Adams originally from Troon, returned to Britain following his Australian Tour and was offered the position of head professional at Royal Mid-Surrey Golf Club (1953-1969).
---


THOMAS WILSON. Aberlady, East Lothian
---
Tom Wilson born 19th October 1890 at Red House, Aberlady, son of George Wilson, a road surfaceman and his wife Mary Ann Bird. He was appointed golf professional at Kirkintilloch Golf Club (1921-24) then to Bishopbriggs Golf Club (1924-25) before moving to the Glasgow municipal nine-hole course at Littlehill where his wife managed the tearoom. Wilson won the Scottish Professional Championship at Bruntsfield in 1926. He played in the Open Championship at Royal Lytham and St Anne's in 1926 but withdrew after the first round. He also played in the Open at St Andrews in 1927 but missed the cut. Tom played for Scotland in the Home Internationals against Ireland in 1932, 33, 34 and against England in 1933 and 34. Tom Wilson remained at Littlehill until he retired in 1955.


MUNGO PARK JNR. Musselburgh, East Lothian
---
Mungo Park Jnr. the brother of Jack and Willie Park Jnr, moved to Gullane in 1914 and was living at 9 Stanley Road, repairing clubs and giving lessons. In July 1915 he enlisted in WW1 and then returned to Argentina where he had previously laid out the courses at Buenos Aires and San Andres.

Ladies' British Open Amateur Championship - Gullane 1897 &copy Digitalsport UK

Directions and Booking

The golf courses at Luffness and Kilspindie are situated between the villages of Gullane and Aberlady on the main A198 route from Edinburgh to North Berwick. For booking arrangements phone Luffness G.C- 01620 843336; Kilspindie G.C- 01875358


---
Driving from the North and Edinburgh Airport
From Edinburgh take the A720 City By Pass (South) - follow sign post Berwick-Upon-Tweed (A1). Continue on A1 (South) take the A198 - sign post North Berwick. Pass through the villages of Longniddry, Aberlady to Gullane. Drive time from Queensferry Crossing and Edinburgh Airport 45 minutes.
Driving from the South
From the A1 motorway take the A198 - sign post North Berwick. Continue through North Berwick on the A198 - sign post Edinburgh for 5 miles to Gullane.
Copyright &copy Douglas C. Seaton 1994 - 2021, All Rights Reserved.